Stronger than Steel and as Castable as Polymers
At AMS, components are made of amorphous metal!
Which advantages do amorphous metals offer?
EXCELLENT CORROSION AND WEAR RESISTANCE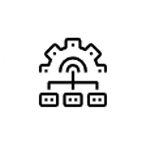 NEAR-NET-SHAPE PRODUCTION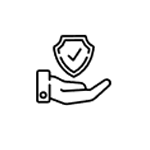 HIGH STRESS RESISTANCE AND ELASTICITY
Where can amorphous metals be used?

We consult our customers on the use of amorphous metals in their applications. The aim is to identify components which are significantly improved by the use of amorphous metals. The selection of the appropriate alloy is one of the keys to raise the performance of the product to the next level.

Once a component has been identified for application, we demonstrate the potential of the amorphous metals technology through an extensive feasibility study. The knowledge gained can then be used to adapt the design of the components ideally to take full advantage of the amorphous metal properties.

As Amorphous Metal Solutions GmbH we are your partner for the serial production of components made of amorphous metals. We work under highest quality standards to guarantee the performance of the components. At the same time, our technology is resource-saving and cost efficient.