In recent years, the team around AMS has developed a process chain that is ideally adapted to the needs of amorphous metals and enables the production of high quantities.
This process chain covers all metallurgical process steps – from the raw elements to the finished part – and we work according to the highest quality standards in order to meet the customers' expectations. At the same time, the small number of process steps makes it possible to work cost and resource efficient.
AMS is a spin-off of the Chair of Metallic Materials at Saarland University of Prof. Ralf Busch. The team was funded by the "EXIST Forschungstansfer" till June 2021. This funding program supports young scientists in the transfer of top-class research results into the industry.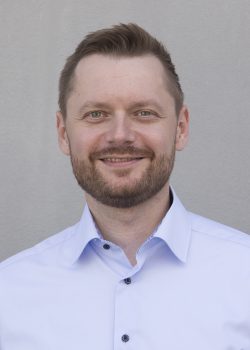 M.Sc. Peter Linek
Peter is responsible for the sales and commercial side of our start-up. Business development is his passion. He always keeps an eye on the big picture and guides the strategic decisions of AMS. In his spare time, he loves to play tennis and beach volleyball.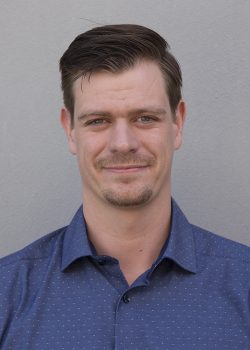 Dr.-Ing. Alexander Kuball
Alexander manages our manufacturing process and all customer projects in pre-development. He designed and constructed our machine from scratch. With his professional skills, he is also available to our customers as a technical contact person. His passion for basketball is also reflected in his height.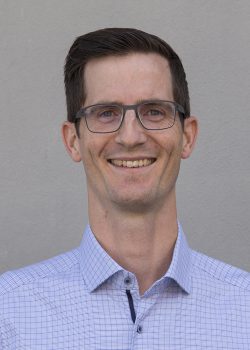 Dr.-Ing. Simon Hechler
Simon is responsible for the financial side and takes care of investor contacts and quality management at AMS. As a certified auditor, he ensures a consistently high level of quality. He is a former top decathlete and brings his sportsmanship to the team.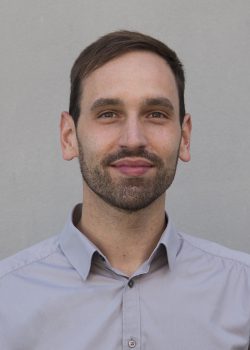 Dr.-Ing. Benedikt Bochtler
As a passionate engineer, Benedikt is the head of our technology - from the production of the feedstock material to the die-casting process. He has an eye on all production interfaces and ensures that our processes interact smoothly. He also coordinates the workflows for our employees and organizes the HR department. In his spare time, he is a passionate climber and mountaineer.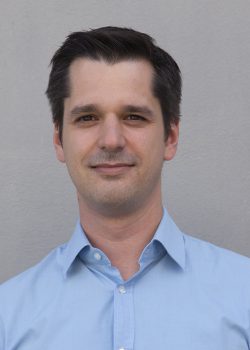 Dr.-Ing. Oliver Gross
Oliver is head of the research department at AMS. This includes the further development of the die-casting system and research on new amorphous alloys. As an award-winning author of multiple publications, he leads the preparation of proposals for various scientific projects at AMS. In his spare time, he is also enthusiastic about innovative technology and enjoys doing tours on e-bikes, e-scooters and flying drones.
 Team photos: © Beate-Helena Wehrle
End of EXIST Forschungstransfer
AMS successfully completes the 1st funding phase of the EXIST research transfer and will operate exclusively as an independent company from July 2021 onwards.
Success at Businessplan-Competition 1,2,3 GO
Foundation of the company
Amorphous Metal Solutions GmbH
Application for a patent for our processing method at the German Patent and Trademark Office
Winning at the Inventor Competition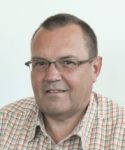 Prof. Ralf Busch
Chair for Metallic Materials
Europe's leading expert on amorphous metals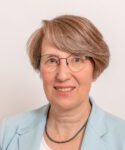 Prof. Ute Rabe
Fraunhofer Institute for Non-Destructive Testing
Expert for non-destructive materials testing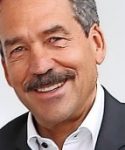 Thomas Gönner
Gönner Consulting
Former plant manager at Bosch in Homburg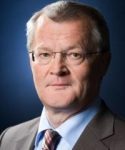 Dipl.-Kfm. Joachim Hechler
EQT Partners AB
Expert in business administration and project management